Home
Archives for 03/22/17
Wednesday, 22 March 2017
Profile

Admin
Published March 22, 2017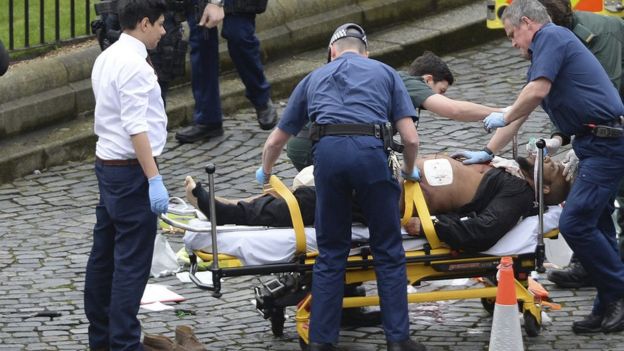 Four people, including an armed police officer and a man believed to be the attacker, have died in a terrorist incident near the Houses of Parliament, Scotland Yard has said.
One of the victims was among several pedestrians hit by a car on Westminster Bridge, before it crashed.
An officer protecting Parliament was stabbed by an attacker, who was shot by police.
At least 20 people were injured, including three other officers.
Read Also:

UK Parliament Attack: Latest Updates
The identity of the attacker is not yet known.
Acting Deputy Commissioner and head of counter terrorism at the Metropolitan Police, Mark Rowley, said a major terrorist investigation was under way.
He said the attack started shortly before 15:00 GMT when the car was driven over Westminster Bridge, hitting and injuring a number of members of the public and the three police officers, who were on their way back from a commendation ceremony.
Mr Rowley said after the car crashed, a man armed with the knife "continued the attack and tried to enter Parliament".